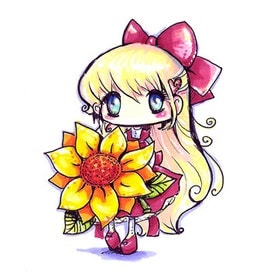 When I was looking at the images I saw this and thought how much I want Spring to get here. I'm tired of winter already. We didn't have a bad winter at all but for some reason I have felt so much colder this year. We only had to shovel once and it wasn't even very deep. Last year it snowed so much the kids hated all the shoveling they had to do.
I don't have very much washi tape at all and when I was done embellishing I couldn't see much of it so I put it inside as well.
Please pop over to the CWWC blog and check out the wonderful inspiration the DT have for you then put on that crafting tiara and get started. Above all have lots of fun.
Card Recipe
Coloring mediums - Copic markers, Stickles, Glastique
Washi Tape - Freckled Fawn
Papers - World Win, generic & scrap box
Hearts - October Afternoon
Challenges Entered