I'd like to welcome you all to another fortnightly challenge at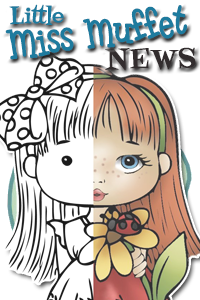 Our challenge is "007" (spy). I must say this had me thinking intensely. I've never been interested in the James Bond series but I do enjoy Covert Affair so I used it to get in touch with my inner spy. I thought that I would do a card for my sister-in-law. Yesterday was her birthday and so I thought of saying "I'm watching you" then the inside says
When I first saw this image, called Agent Éclair in Disguise, my thoughts went immediately to red, black & white. I wanted the entire card that way not just the image. I've colored her with Copic and Whisper Stroke markers and added some Stickles to sparkle it up a bit. The paper is Bazzill and generic. I used an embossing folder from Darice and die cut from Shape EZ that I won from Handmade by TLC.
Now it's your turn. Put on your crafting tiara and join us in this challenge. Don't forget to visit all the other creations we have for you at CWWC! Hope to see you soon!
Challenges entered:
Thanks for your visit and have a peachy keen day!